ENG
Welcome to the research group Structural Biology
In nature, structure defines the function. We are, therefore, elucidating the molecular architecture of proteins and macromolecular complexes. Knowing their three-dimensional structure allows us to understand these fascinating nanomachines' molecular mechanisms, which are involved in all cellular functions. In the Department of Structural Biology at the University of Osnabrück, we are mainly concerned with membrane proteins. We analyze their structural dynamics to understand how they function; for this purpose, we use cryo-EM.

Membrane Proteins
Cells and their compartments are surrounded and protected by lipid bilayers. Integral membrane proteins (IMPs) are macromolecular machines embedded in these membranes and connect the otherwise separated interior and exterior of the cell. These proteins are responsible for signal transduction and passive and active transport through the lipid bilayer, essential cellular processes. Furthermore, membrane proteins are often exposed on the cell surface, making them accessible for therapeutics and have brought them into the focus of pharmaceutical drug development.

Cryo-EM
In cryo-EM, protein complexes are flash-frozen in liquid ethane to form a glassy suspension that allows imaging with an electron microscope at a hundred thousand times magnification. Such a cryo-EM image is comparable to an X-ray image, i.e., a transparent projection along its visual axis. In a complicated computer-aided analysis process, millions of such images are then processed to produce a high-resolution three-dimensional object density. By now, such 3D maps are so accurate that even individual atoms are visible.
DE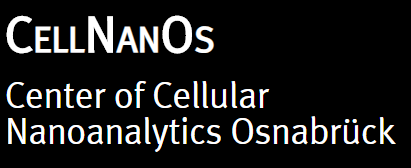 Contact us for a brief guided lab tour to our new microscope at CellNanOs and the main laboratories at Building 67. Tours are open to all Biology & Chemistry Students.