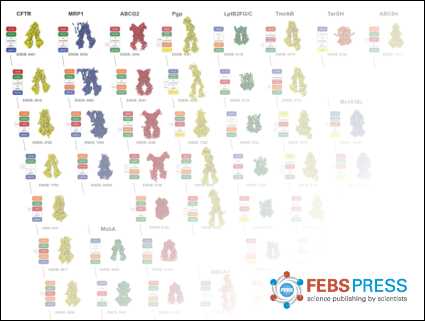 Dovile Januliene & Arne Moeller
High-resolution cryo-EM has revolutionized how we look at ABC transporters and membrane proteins in general. An ever-increasing number of software tools and faster processing now allow dissecting the molecular details of nanomachines at atomic precision. Considering the further benefits of significantly reduced sample demands and increased speed, cryo-EM will dominate the structure determination of membrane proteins in the near future without compromising on data quality or detail.
Moreover, improved and new algorithms make it now
possible to resolve the conformational spectrum of macromolecular machines under turnover
conditions and to analyze heterogeneous samples at high-resolution.
The future of cryo-EM is,
therefore, bright, and the growing number of imaging facilities and groups active in this field will amplify this trend even further. Nevertheless, expectations have to be managed, as cryo-EM alone cannot provide an ultimate answer to all scientific questions. In this review, we discuss the capabilities and limitations of cryo-EM together with possible solutions for studies of ABC transporters.
DOI: 10.1002/1873-3468.13989
PMID: 33156959